SMART Festival
24-25 October 2014

Find the SMART Festival on Facebook.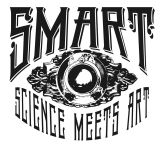 The Ray P. Authement College of Sciences of the University of Louisiana at Lafayette is excited to present the 2014 SMART (Science Meets ART) Festival and Science Day 2014. The SMART Festival will be held at the LITE Center in the UL Lafayette Research Park. The SMART Festival begins on at 6 pm on Friday evening, 24 October 2014 and continues from 11 am through 4 pm on Saturday, 25 October 2014. In conjunction with the SMART Festival we are also pleased to present Science Day 2014 which will be held from 8:00 am through 1:30 pm on Friday, 24 October 2014 on the main campus of the University of Louisiana at Lafayette.
Friday
Opening Ceremonies and Keynote Lecture
6 pm, Friday, 24 October 2014
LITE Center in the UL Lafayette Research Park
Join us Friday evening for the beginning of our celebration of Science and Art!
Attend the opening ceremonies and be the first to learn about a new film production "In the Mind of the Maker" by internationally recognized film-maker and UL Lafayette English Professor Dr. Charles Richard, who explores the curious science behind creativity. And, quite unexpectedly, it turns out that the story of an elderly master boat builder from Louisiana's swamps could provide some of the clearest insights into the mysteries of human creativity.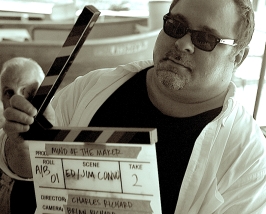 Charles Richard, professor and film-maker, slates a scene
 
Then attend the SMART Festival keynote lecture about the interconnectedness of human emotion, memory, and the brain. This year's exciting keynote lecture is "Emotion, Memory, and the Brain" by world-renowned neuroscientist and accomplished musician Dr. Joseph LeDoux from New York University.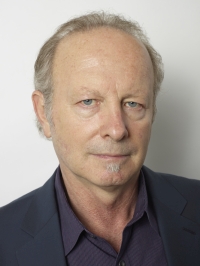 Joseph LeDoux, neuroscientist and musician
Saturday
Symposia, Workshops, Demonstrations
11 am-4 pm, Saturday, 25 October 2014
LITE Center in the UL Lafayette Research Park
Join us on Saturday for a continuation of our celebration of Science and Art!
On Saturday, you will be able to:
Attend a series of short discussions with scientists and artists sure to inform and entertain. Topics will include: the effects of global warming, the designing of smart robots, and the creation of a dance performance on a computer;
Get behind the scenes with forensic anthropologists helping uncover crimes;
Discover the Worlds of Science and Art through interactive demonstrations and workshops led by scientists, artists, and students;
Get ready for Halloween with a look at "The Mirror of Fear".
Concert and Celebration
7 pm, Saturday, 25 October 2014
Blue Moon Saloon 215 East Convent Street
Don't miss the performance of The Half-Full duo, Joe LeDoux (this year's SMART keynote speaker) and Colin Dempsey, at the Blue Moon Saloon on Saturday evening at 7 pm. Half-Full is exactly half of The Amygdaloids a NY City based band composed of scientists who play songs about love and life peppered with nuggets about mind and brain and mental disorders. This year's SMART festival will close with LeDoux and Dempsey playing acoustic versions of The Amygdaloids songs from their studio albums.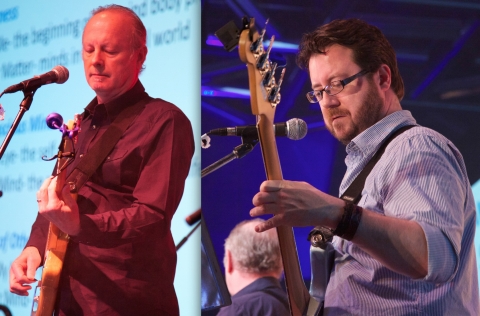 Half-Full: Joseph LeDoux and Colin Dempsey

Contact Us
Please direct comments, suggestions, and inquiries regarding the SMART Festival 2014 to:
Natalia Sidorovskaia
Professor and Chairperson
Department of Physics
Office: 213 Broussard Hall
Phone: 337-482-6274
E-mail: nas@louisiana.edu
2014 SMART Festival Steering Committee
Natalia Sidorovskaia, Chairperson, Physics
Patricia Mire-Watson, Biology
Ryan Simon, Chemistry
Karyn Sutton, Mathematics
Sonya Hsu, School of Computing and Informatics
Carl Richter, School of Geosciences
Calvin Berry, Webdesign&Support, Mathematics
Support Us
Your support of the SMART Festival will be greatly appreciated. To make a donation now please visit the UL Lafayette Foundation (kintera.org) website. Please clearly indicate that your donation is for the SMART Festival.